Kinabalu International School (KIS) in Kota Kinabalu, Sabah, Malaysia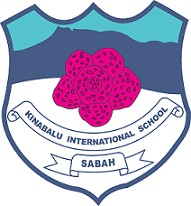 Kinabalu International School has been in existence for nearly 40 years. It was originally established to provide a British type education for children of expatriates living and working in Sabah. Until this time, expatriate children had attended the local government schools where the medium of instruction was English. However, when the Malaysian Government decided that the medium of instruction in local schools was to be Bahasa Malaysia, it was no longer feasible for expatriate children to attend these schools. Hence, Kinabalu International School was born. Initially, premises were rented from the St John's Ambulance Association, and the teachers were parents of the pupils attending the school. Gradually, qualified teachers were recruited, and the school moved to rented premises in the former St. Agnes Hostel in Likas. Kinabalu International School remained there for thirteen years until the lease on the buildings expired. The school then moved to a renovated house in Sunny Garden. It was at this time that the parent body took the decision to build its own school buildings at Bukit Padang.
After a tremendous amount of work and fund-raising by the parent body, the school buildings were opened in 1995. Kinabalu International School can proudly claim to be the only international school in Malaysia that owns its school freehold without any loans at all. This is testament to the commitment and support the school has traditionally enjoyed from the parent population throughout the school's history. Over the years the school has received recognition of its commitment to high standards from various educational organisations and in 1988, Kinabalu International School became a founder member of the Federation of British International Schools in South and South East Asia (FOBISSEA) and has been able to maintain its membership through its commitment to educational excellence.
In the year 2000, Year 10 & 11 classes were introduced to enable pupils to study for the International General Certificate of Secondary Education (IGCSE). This necessitated the building of a dedicated secondary department block of classrooms, complete with science laboratories, in 2001. At the same time the school updated teaching resources throughout the whole secondary department – a process that has been continued on an annual basis ever since. The year 2001 also witnessed the creation of an ICT Laboratory to ensure that students have every opportunity to develop high levels of computer literacy. At the 2004 Annual General Meeting, the Parent Body passed a motion to build the proposed double storey multi-purpose hall which was completed shortly thereafter. As the school continued to expand another major building project was undertaken in 2009 with the completion of a new four storey building housing classrooms, a new school library and a staffroom. 2010 saw the opening of the new KIS playgroup, 'First Steps @ KIS' in one of the new classrooms in this building.
The 2009-2010 academic year also saw the school being granted membership of the globally renown 'Council of International Schools' as well as embarking on an 18 month self-study process as part of its quest to achieve full accreditation status with this much-respected organisation. Kinabalu International School is still owned and managed by the parent body and as such there remains an on-going commitment to be innovative and sensitive to the changing needs of the whole school community.
Kinabalu International School Curriculum
Kinabalu International School base their academic programme on the National Curriculum of England and Wales with adaptations to reflect their status as an International School in South East Asia. Classes range from Foundation One Class for three year olds, through to Year 11 for sixteen year olds, when students complete their IGCSE exams before going on to post 16 education alternatives in other parts of Malaysia or abroad. Teachers in the Foundation Stage through to the end of Key Stage 3 base their planning on the QCA schemes of work produced to support the National Curriculum of England and Wales. In Key Stage 4, Year 10 and Year 11 students follow a programme published by Cambridge International Examinations (CIE) in England. While the skill base and expected levels of understanding that are expected of Year 11 pupils are still based upon the 'Level Descriptors' found within the National Curriculum of England and Wales, the syllabus has a more international content. This is particularly evident in subjects such as history and geography where world history and geographical issues are emphasised, as opposed to strictly British ones.
Students are encouraged to take responsibility for their own learning, to be self-motivated and to develop enquiring minds and sound work habits. At the beginning of each term, Primary teachers hold topic talks for parents of students in their class and are able to use this opportunity to outline areas of study and suggest potential ways to support the curriculum at home. Secondary teachers send out 'Curriculum Statements' for each subject, also at the beginning of each term.
A thriving playgroup, 'First Steps @ KIS' with a limited number of places, provides an interactive introduction to schooling for children from the age of 18 months, accompanied by parents. KIS is committed to maintaining low student to teacher ratios in each year group and all Primary classes have full-time teaching assistants working in them to support the curriculum.
All funds generated from school fees are put directly back into the school and accordingly KIS is fortunate that it possesses very good resources and teaching materials to support the curriculum across all general class and specialist subject areas. The school library has a growing range of books that is regularly updated and all students follow a library skills programme as part of their curriculum that allows them to make best use of the resources on offer. All classrooms are equipped with interactive whiteboards and the school has over one hundred networked computers to support learning.
Formal assessment takes place through the use of UK the National Tests and Optional National Tests, as well the use of the Durham University pioneered INSIGHT assessments at Key Stage 3 and CLaIT exams in Key Stage 4. Primary parents receive reports twice a year and are also invited to termly parent-teacher interviews to discuss progress. The Secondary Department sends home a brief report cards home each half term and also sends a comprehensive student report at the end of each academic year. As in the Primary School, there is a scheduled programme of parents' evenings. Outside formal meetings, parents are welcome to make an appointment to meet with their child's teacher at any time throughout the year. These appointments can be arranged through the school office.
Kinabalu International School Extra-Curricular Activities
Kinabalu International School offers an increasingly wide range of after school clubs designed to support learning in the classroom as well as to help students develop a variety of interests beyond the classroom. Many of the clubs also encourage a healthy lifestyle and a zest for life. Recent educational research has suggested that students participating in such activities improve their academic achievements too. Clubs are run by KIS staff, outside coaches and trainers and KIS parents, who are encouraged to use their experience and expertise to support the programme.
Clubs require participants to make a serious commitment and therefore the school ask all students and their families to think very carefully about their choices before applying. Attendance registers are taken for every session and club leaders must be informed if a student is unable to attend.
Primary Sessions start at 2.10pm and finish at 3pm. Secondary sessions start at 3.10pm and finish at 4pm. There are a minimum number of five students required for each club to run.
The school runs free Mandarin classes as part of after school programme. New families should register at the main school office and arrange to speak with a senior member of the team of Mandarin teachers to confirm which level their child will join. French classes also take place in school every Saturday morning during term time. New parents wishing to enroll their child should do so at the school office. These classes are intended for Malaysian students who must by law study Bahasa Malaysia during school curriculum time and therefore have no opportunity to opt for French. However, the school do accept non-Malaysians providing that there are spaces in the class and it is clearly understood that Malaysian students have priority.
Location Map of Kinabalu International School
Kinabalu International School Contact Details
Kinabalu International School
P.O Box 12080,
Off Jalan Khidmat, Bukit Padang
88822 Kota Kinabalu,
Sabah, Malaysia,
Tel: +6(088)224 526 / 248 097 / 245 325
Fax: +6(088)244 203
Email: kismy@streamyx.com