Universiti Tunku Abdul Rahman (UTAR) Kuala Lumpur Campus in Kuala Lumpur, Wilayah Persekutuan, Malaysia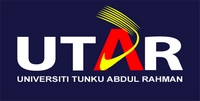 Universiti Tunku Abdul Rahman (UTAR), established under the UTAR Education Foundation, a not-for-profit organisation, was officially launched on 13 August 2002. The establishment was timely with the recognition of the private education industry by the Government of Malaysia as a vital engine in stimulating and sustaining the growth of intellectual capital to meet the complex needs of an increasingly knowledge-based and innovation-driven economy.
Guided by its vision to be a premier University for the advancement and dissemination of knowledge and expertise while emphasising on the holistic development of individuals for nation building, UTAR has made impressive strides in establishing a strong reputation as a comprehensive University with dedication to achieving excellence in teaching and research.
Kuala Lumpur Campus is located in Setapak and has a modern purpose-built complex. Nestled in a corner of the bustling city of Kuala Lumpur, the Campus offers students a wonderful combination of the tranquillity of a small town learning environment with big city amenities. This Campus is equipped with a broad range of facilities not only for teaching and learning purposes but also for recreational activities. This campus houses the Faculty of Engineering and Science (FES).
Universiti Tunku Abdul Rahman (UTAR) Kuala Lumpur Campus Academic Programmes/Courses
Faculty of Engineering and Science
Undergraduate Programmes
Bachelor of Engineering (Hons) Biomedical Engineering
Bachelor of Engineering (Hons) Chemical Engineering
Bachelor of Engineering (Hons) Civil Engineering
Bachelor of Engineering (Hons) Electrical and Electronic Engineering
Bachelor of Engineering (Hons) Electronic and Communications Engineering
Bachelor of Engineering (Hons) Materials and Manufacturing Engineering
Bachelor of Engineering (Hons) Mechanical Engineering
Bachelor of Engineering (Hons) Mechatronics Engineering
Bachelor of Engineering (Hons) Electronics (Computer Networking)
Bachelor of Science (Hons) Quantity Surveying
Bachelor of Science (Hons) Actuarial Science
Bachelor of Science (Hons) Applied Mathematics with Computing
Bachelor of Science (Hons) Physics
Bachelor of Science (Hons) Architecture
Bachelor of Science (Hons) Finance mathematics
Bachelor of Science (Hons) Software Engineering
Postgraduate Programmes
By Coursework:
Master of Mathematical Science
Master of Information Systems
Master of Computer Science
Master of Science (Project Management)
Student Handbook (New)
By Research:
Master of Engineering Science
Master of Mathematical Science
Master of Science
Master of Information Systems
Master of Computer Science
Doctor of Philosophy (Engineering)
Doctor of Philosophy (Mathematical Sciences)
Doctor of Philosophy (Science)
Doctor of Philosophy (Information and Communication Technology)
Location Map of Universiti Tunku Abdul Rahman (UTAR) Kuala Lumpur Campus
Contact Details of Universiti Tunku Abdul Rahman (UTAR) Kuala Lumpur Campus
Universiti Tunku Abdul Rahman (UTAR) Kuala Lumpur Campus
Faculty of Engineering and Science, General Office
Jalan Genting Kelang,
53300 Kuala Lumpur,
Malaysia,
Tel: (603) 4107 9802
Fax: (603) 4107 9803