Universiti Tunku Abdul Rahman (UTAR) Perak Campus in Kampar, Perak, Malaysia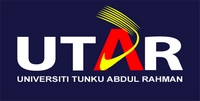 Universiti Tunku Abdul Rahman (UTAR), established under the UTAR Education Foundation, a not-for-profit organisation, was officially launched on 13 August 2002. The establishment was timely with the recognition of the private education industry by the Government of Malaysia as a vital engine in stimulating and sustaining the growth of intellectual capital to meet the complex needs of an increasingly knowledge-based and innovation-driven economy.
Guided by its vision to be a premier University for the advancement and dissemination of knowledge and expertise while emphasising on the holistic development of individuals for nation building, UTAR has made impressive strides in establishing a strong reputation as a comprehensive University with dedication to achieving excellence in teaching and research.
Perak Campus, which sits on a 1300-acre piece of land donated by the Perak State Government, is located in the growing township of Bandar Barat Kampar in Perak. Strategically located off the North-South highway, Perak Campus is 190 km or a two-hour drive from Kuala Lumpur. Flanked by picturesque mountains, dotted with scenic lakes and located within a growing township, Perak Campus offers a conducive, environment-friendly and community-fostering setting that enhances and fulfils the learning, teaching, research, and social needs of students and staff. This modern and aesthetically pleasing Campus features state-of-the-art educational facilities, and provides students with access to some of the latest learning technologies and research innovations. The Campus welcomed its first batch of students in May 2007.
Universiti Tunku Abdul Rahman (UTAR) Perak Campus Academic Programmes/Courses
Centre for Foundation Studies
Foundation in Arts
Foundation in Science
Faculty of Engineering and Green Technology (FEGT)
Bachelor of Engineering (Hons) Electronic Engineering
Bachelor of Engineering (Hons) Environmental Engineering
Bachelor of Engineering (Hons) Petrochemical Engineering
Bachelor of Science (Hons) Construction Management
Bachelor of Engineering (Hons) Industrial Engineering
Faculty of Science (FS)
Bachelor of Science (Hons) Biotechnology
Bachelor of Science (Hons) Chemistry
Bachelor of Science (Hons) Biochemistry
Bachelor of Science (Hons) Biomedical Science
Bachelor of Science (Hons) Statistical Computing and Operations Research
Bachelor of Science (Hons) Microbiology
Bachelor of Science (Hons) Logistics and International Shipping
Faculty of Information and Communication Technology (FICT)
Bachelor of Computer Science (Hons)
Bachelor of Information Systems (Hons) Business Information Systems
Bachelor of Information Systems (Hons) Information Systems Engineering
Bachelor of Information Technology (Hons) Computer Engineering
Bachelor of Information Technology (Hons) Communications and Networking
Faculty of Business and Finance (FBF)
Bachelor of Business Administration (Hons)
Bachelor of Commerce (Hons) Accounting
Bachelor of Business Administration (Hons) Banking & Finance
Bachelor of Marketing (Hons)
Bachelor of Business Administration (Hons) Entrepreneurship
Bachelor of Economics (Hons) Financial Economics
Bachelor of Finance (Hons)
Faculty of Arts and Social Science (FAS)
Bachelor of Communication (Hons) Journalism
Bachelor of Communication (Hons) Public Relations
Bachelor of Communication (Hons) Advertising
Bachelor of Social Science (Hons) Psychology
Bachelor of Arts (Hons) English Language
Bachelor of Arts (Hons) English Education
Location Map of Universiti Tunku Abdul Rahman (UTAR) Perak Campus
Contact Details of Universiti Tunku Abdul Rahman (UTAR) Perak Campus
Universiti Tunku Abdul Rahman (UTAR) Perak Campus
Jalan Universiti,
Bandar Barat,
31900 Kampar,
Perak, Malaysia
Tel: 605-468 8888 Ext: 1020/1021
Fax: 605-4667597