Hospital Kota Tinggi – Government Hospital in Kota Tinggi, Johor
In the early stages of the opening of the Kota Tinggi Hospital in 1913, this hospital had only three wards which houses 60 beds to treat patients. Then the process of repairs and renovations were done at the hospital between 1976 and 1995 to meet the comfort of patients treated at this hospital.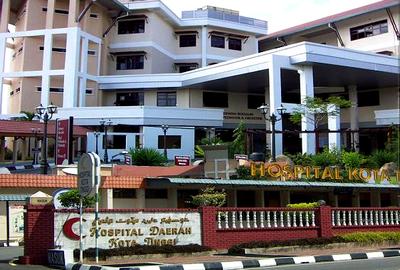 In 2002, the hemodialysis unit was established by having four of hemodialysis machines and added two more machines in 2006 to provide treatment to the increasing kidney patients in the district of Kota Tinggi.
In 2004, a new 4 storey building was completed to house the maternity ward, O & G ward, children's ward (Wad Kenanga), mens ward class 2 (Wad Tanjung Lelaki) and female ward class 2 (Wad Tanjung Perempuan). And so now the Kota Tinggi Hospital has six wards which houses 158 beds.
Kota Tinggi Hospital provides medical services to residents of rural and urban areas (Felda, estates & villages) in the district of Kota Tinggi and receive cases from the Tenggaroh, Mersing and Ulu Tiram, Johor Bahru.
Location Map of Hospital Kota Tinggi
Hospital Kota Tinggi Contact Details
Hospital Kota Tinggi
Jalan Lombong,
81900 Kota Tinggi,
Johor Darul Takzim,
Malaysia.
Tel: +6(07)883 1131 / 32
Faks: +6(07)883 1333
Email: hospkt@moh.gov.my
Source:
http://hkotatinggi.moh.gov.my
Search: hospital, hosp, hospitalisation, hospitalisasi, ambulance, ambulans, emergency, kecemasan, medicine, medication, med, ubat, perubatan, care, treatment, surgical, surgery, surgeon, surgeri, doctor, clinics, klinik, kelinik, operation, specialist, ward, wards, rawatan, sakit, doktor, medicare, medical card, insurance claim, cedera, pesakit, maternity, pregnancy, dental, dentist, pergigian, gigi.