Klinik Ibu & Anak Taman Pantai Indah – Government Clinic For Pregnant Women And Children in Wilayah Persekutuan, Kuala Lumpur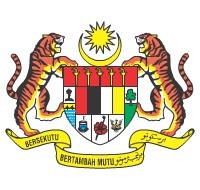 Klinik Ibu & Anak Taman Pantai Indah
No 7, Jalan 2/112 F,
Taman Pantai Indah,
Jalan Pantai Dalam,
Bangsar, Kuala Lumpur,
Malaysia.
Tel: +6(03)2282 5107
Source:
http://jknkl.moh.gov.my/v2/bahagian-bahagian/kesihatan-awam/kkia/
Search: hospital, hosp, hospitalisation, hospitalisasi, ambulance, ambulans, emergency, kecemasan, medicine, medication, med, ubat, perubatan, care, treatment, surgical, surgery, surgeon, surgeri, doctor, clinics, klinik, kelinik, operation, specialist, ward, wards, rawatan, sakit, doktor, medicare, medical card, insurance claim, cedera, pesakit, maternity, pregnancy, dental, dentist, pergigian, gigi.
This article was posted by Malaysia Central editorial team based in Kuala Lumpur, Malaysia. We at Malaysia Central are continually improving visitors experience on our website. Hope you will benefit from the articles and information posted online by us.