Ministry of Finance (Kementerian Kewangan) Malaysia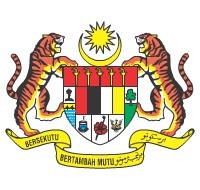 Ministry of Finance Malaysia (MOF) aims to manage the nation's finance and economy effectively, transparently and efficiently to achieve the nation's development goals.
Functions of Ministry of Finance (MOF)
To formulate and implement fiscal and monetary policies in order to ensure effective and efficient distribution and management of financial resources.
To formulate financial management and accounting processes, procedures and standards to be implemented by all Government.
To manage the acquisition and disbursement of federal Government loans from domestic and external sources.
To monitor that Minister of Finance Incorporated companies are managed effectively.
To Monitor the financial management of Ministries, Government Departments and statutory Bodies.
To formulate and administer policies related to be the management of Government procurement.
To formulate policies and administer Government housing loans for public sector employees.
Divisions Under Ministry of Finance (MOF)
Treasury of Malaysia
Tax Analysis Division
Loans Management, Financial Market and Actuary Division
Budget Management Division
Economic Analysis and International Division
Housing Loan Management Division
Government Procurement Division
Information Technology Management Division
Remuneration Policy, Public Money and Management Services Division
Investment, MKD (Inc). and Privatization Division
Strategic Financial Management Division
Monitoring and Control Division
Income Tax Appeal Management Division
Customs Appeal Tribunal
Legal Division
Electronic Government Unit (eProcurement)
Federal Treasury Sabah
Federal Treasury Sarawak
Internal Audit Unit
Corporate Communication Unit
Corporate Planning Division
Ministry of Finance (MOF) Agencies
Accountant General Of Malaysia
Valuation And Property Services Department
Royal Malaysian Customs Department
Inland Revenue Board Of Malaysia
Employees Provident Fund
Central Bank of Malaysia
Securities Commission Malaysia
Bursa Malaysia
Khazanah Nasional
Bank Simpanan Nasional
Labuan FSA
LADA
KWAP
Yayasan Tun Razak
Contact Details of Ministry of Finance Malaysia
Ministry of Finance (Kementerian Kewangan)
Address: Kompleks Kementerian Kewangan, Presint 2, Pusat Pentadbiran Kerajaan Persekutuan, 62592 Putrajaya, Malaysia.
Telephone: 603-8882 3000
Fax: 603-8882 3893 / 94
Email: pertanyaan@treasury.gov.my
Web Site: http://www.treasury.gov.my/
Staff Directory: http://www.treasury.gov.my/index.php?option=com_wrapper&view=wrapper&Itemid=156&lang=my
Source: http://www.malaysia.gov.my/EN/Main/GovDirectory/Pages/GovernmentDirectory.aspx