Tenby Schools, Setia Eco Park
Tenby Schools Shah Alam, the third integrated school of Tenby Educare Schools opened in the premier township of Setia Eco Park, Shah Alam beginning with the Tenby International School (British Curriculum), followed by Sekolah Sri Tenby (Malaysian School).
Tenby is a school where all children are challenged to achieve their best with the choice of either an International or Malaysian curriculum.
Tenby is a school located in the safe, award winning environmental friendly township of Setia Eco Park, Shah Alam. It is a school where children from all over the world learn and play alongside one another and the rich experiences form such multi-cultural exposure and interaction.
Curriculum
British National Curriculum
International Primary curriculum (IPC)
-Foundation: Age 3 to 5
International Primary curriculum (IPC)
-Primary (Key stage 1&2): Age 5 to 11
Cambridge Lower Secondary Programme and British National Curriculum adapted for international students
-Secondary (key stage 3): Age 11 to 14
British National Curriculum adapted for international students
-Secondary (key stage 4): Age 14 to 16
Malaysian National Curriculum
The primary and secondary schools follow the Malaysian National Curriculum. Students following this curriculum will sit the UPSR (Standard 6), PMR (Form 3) and SPM (Form 5) examinations conducted by the Malaysian Examination Syndicate as their counterparts do in government schools.
Although students clearly follow Malaysian or British curriculum, they come together for breaks and lunches, attend common assemblies and participate in school events such as Sports Days and Productions/Concerts as ONE school community. The common language spoken is English.
As both curricula are offered at the school, teachers use the strengths from both to enhance learning. Hence, pupils not only receive knowledge at text level, they are further encouraged to think critically and apply their learning to the real world. The teaching methods and contents from both systems are merged to challenge students of all ability groups and used flexibly to motivate and encourage achievement.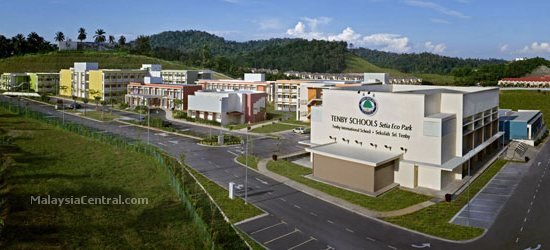 Facilities
Facilities and resources in this brand new purpose-built school are state-of-the-art. All classrooms are air-conditioned and equipped with ICT facilities. There is a large sports complex with a swimming pool, basketball and tennis courts and a football field. An expressive art block houses specialist music, drama and art studios. There is a multipurpose hall and an auditorium. There are science, computer and design technology laboratories and an extensive library.
A data management system provides parents with quick and convenient access to their child's progress in school. At a click of the mouse, they are able to read teacher's comments, reports and obtain information on their child's homework.
Contact Details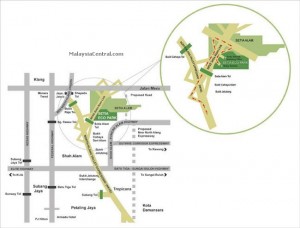 Address:
No. 1, Jalan Setia Tropika U13/18T,
Seksyen U13,
40170 Shah Alam,
Selangor,
Malaysia.
Tel: +6(03)3342 1535
Fax: +6(03)3344 2292
Email: ecopark@tenby.edu.my
Website: http://www.tenby.edu.my/setiaecopark/