Malaysia Price Update: RON95 Petrol, LPG and Sugar Price Increase
Malaysian government have increased prices for RON95 petrol and diesel by 5 cents per litre on 4 Dec 2010 (Starts at 12:01am). RON95 petrol would be raised to RM1.90 per litre from the current RM1.85. Diesel would be sold at RM1.80 per litre.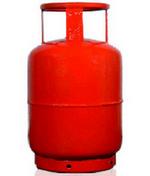 The price of liquified petroleum gas (LPG) has also been increased by 5 cents per kg. LPG will cost RM1.90 per kg.
The price of sugar has been increased by 20 cents per kg. Sugar will cost RM2.10 per kg.
Minister in the Prime Minister's Department Datuk Seri Idris Jala Idris said the price hike was the second wave of the subsidy rationalisation programme. Prices of RON95 and diesel increased by 5 cents per litre while sugar and LPG were increased by 25 cents and RM10 on 16 July 2010 for the first wave of the programme.
Tags: petrol price, harga petrol, harga petrol naik, harga petrol malaysia, harga petrol 2010, harga petrol ron 97, harga petrol di malaysia, harga petrol dan diesel, harga petrol di malaysia 2010, harga petrol malaysia 2010, harga petrol naik lagi, harga petrol naik julai 2010, harga petrol naik disember 2010, harga petrol naik 5 sen, harga petrol naik 15 sen, harga petrol ron 95, kenaikan harga petrol ron 97, harga petrol semasa, harga petrol terkini, harga gula, harga gula terkini, harga gula 2010, harga gula di malaysia, harga gula naik, harga gas, harga gas lpg, harga gas masak, harga gas malaysia, harga gas 2010, harga petrol ron 95, harga petroleum, harga petrol malaysia 2010, malaysia petrol price, malaysia petrol price increase, malaysia petrol price hike, malaysia petrol price today, malaysia petrol price history, malaysia petrol price increase tomorrow, current malaysia petrol price
Source: http://thestar.com.my/news/story.asp?file=/2010/12/3/nation/20101203200309&sec=nation