Ministry of Health (Kementerian Kesihatan Malaysia) Malaysia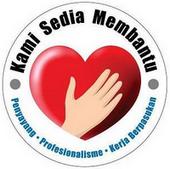 Ministry of Health helps to assist the public to achieve and maintain a healthy status to carry out economic and social life that is productive. This can be achieved by providing an efficient service-oriented promotion, prevention, treatment and rehabilitation, in an appropriate and effective manner with emphasis on groups that are less fortunate.
The mission of the Ministry of Health is to lead and work in partnership:
i. to facilitate and support the people to:
attain fully their potential in health
appreciate health as a valuable asset
take individual responsibility and positive action for their health
ii. to ensure a high quality health system that is:
customer centred
equitable
affordable
efficient
technologically appropriate
environmentally adaptable
innovative
iii. with emphasis on:
professionalism, caring and teamwork value
respect for human dignity
community participation
Divisions under Ministry of Health
MANAGEMENT
Human Resources Division
Training Management Division
Competency Development Division
Management Services Division
Information Management Division
RESEARCH & TECHNICAL SUPPORT
Planning and Development Division
Engineering Services Division
Medical Device Control Division
Traditional and Complementary Medicine Division
Urusetia NIH (National Institutes of Health)
FINANCE
Finance Division
Procurement and Privatisation Division
Accounts Division
PUBLIC HEALTH
Family Health Development Division
Disease Control Division
Health Education Division
Food Division
FOOD SAFETY AND QUALITY DIVISION
Compliance and Industrial Development Division
Planning, Policy Development and Codex Standard Division
MEDICAL
Medical Development Division
Medical Practise Division
Telehealth Division
Bahagian Sains Kesihatan Bersekutu
Nursing Division
PHARMACEUTICAL SERVICES
Bahagian Pengurusan Farmasi
Bahagian Penguatkuasaan Farmasi
Bahagian Amalan dan Perkembangan Farmasi
Biro Pengawalan Farmaseutikal Kebangsaan
ORAL HEALTH
Perkembangan Dan Dasar Pergigian
Penggalakkan, Kawalan Dan Amalan Pergigian
OTHERS
Policy and International Relations Division
Cawangan Audit Dalam(Internal Audit)
Legal Advisor Office
Unit Komunikasi Korporat
Malaysia Healthcare Travel Council
Contact Details of Ministry of Health Malaysia
Ministry of Health (Kementerian Kesihatan Malaysia)
Address: Ibu Pejabat KKM Blok E1, E6,E7 & E10, Parcel E, Pusat Pentadbiran Kerajaan Persekutuan, 62590 Putrajaya, Malaysia.
Telephone: 603-8883 3888
Fax: –
Email: kkm@moh.gov.my
Web Site: http://www.moh.gov.my/
Staff Directory: http://www.moh.gov.my/staff_masters
Source: http://www.malaysia.gov.my/EN/Main/GovDirectory/Pages/GovernmentDirectory.aspx