Ministry of Tourism (Kementerian Pelancongan) Malaysia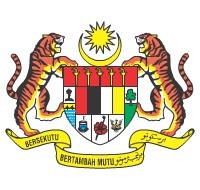 Ministry of Tourism (Kementerian Pelancongan) aims to develop Malaysia as a world class tourist destination. Ministry of Tourism works with all industry players to put the tourism industry as a facilitator for sustainable economic growth and valuable in contributing to national development.
Objectives of Ministry of Tourism:
To increase the contribution of tourism to the country economy.
To empower rural communities through the rural tourism activities.
To facilitate 1Malaysia development through tourism.
Functions of Ministry of Tourism:
To formulate a national tourism policy to achieve the vision, mission and objectives of the ministry.
To implement policies relating to growth and development of the tourism industry.
To coordinate, monitor and evaluate the effectiveness of tourism programs and projects.
Ministry of Tourism is committed to the delivery of excellent tourism services to the customers based on MS ISO 9001:2000. Ministry of Tourism always makes improvement continuously on the Quality Management System to improve the effectiveness of the implemented system.
Division/Unit of Ministry of Tourism
Administration & Finance Division
Policy, Planning and International Affairs Division
Infrastructure Development Division
Industry Development Division
Human Resource Management Division
Tourism Licensing Division
Information Management Division
Legal Unit
Internal Audit Unit
Corporate Communication Unit
Malaysia Tourism Center (MaTiC)
Contact Details of Ministry of Tourism Malaysia
Ministry of Tourism (Kementerian Pelancongan)
Address: Peti Surat 5-7, Tingkat 6, 21, 34-36, Menara Dato' Onn, Pusat Dagangan Dunia Putra, 45 Jalan Tun Ismail, 50480 Kuala Lumpur, Malaysia.
Telephone: 603-2693 7111
Fax: 603-2693 0881
Email: webmaster@motour.gov.my;info@motour.gov.my
Web Site: http://www.motour.gov.my
Staff Directory: http://www.motour.gov.my/index.php?option=com_wrapper&view=wrapper&Itemid=42&lang=en
Source: http://www.malaysia.gov.my/EN/Main/GovDirectory/Pages/GovernmentDirectory.aspx