R.E.A.L School Cahaya Campus, Permas Jaya, Johor, Malaysia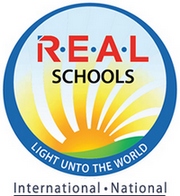 R.E.A.L School @ Cahaya in Johor (formerly known as Sekolah Sri Andalas) is part of the R.E.A.L. Education Group, the largest integrated educational service provider in Malaysia. We wholly subscribe to the righteous concept of lifelong learning, where an individual's learning capacity never truly ceases. This is precisely why we offer our clients a unique, one-stop solution to an entire lifetime of education – from our nurturing R.E.A.L Tots programme for infants and toddlers, R.E.A.L Kids for pre-school children aged between four to six, award-winning R.E.A.L School @ Suria & R.E.A.L School @ Cahaya (Shah Alam campus), ALFA College, and even 'Lifelong Learning' modular programmes for those seeking to acquire new living skills or to enhance existing ones.
We are firm believers in providing holistic education – one that is not merely confined to the academic field but towards extra-curricular endeavours as well. What we truly value is the all-round achiever… smart and active, well-balanced individuals with sound character.
Located in Bandar Baru Permas Jaya, R.E.A.L School @ Cahaya in Johor presents a warm and conducive environment where your child will feel right at home. Our school is steadfast in its quest to be recognized as proven experts in our field while displaying unwavering commitment in setting new standards in private education services.
R.E.A.L School Cahaya Campus Facilities
Our facilities are designed to meet the needs of not only the international academic syllabus but also international standards in terms of an environment conducive to effective learning. The school benefits from, among others, Primary and Secondary ICT laboratories, Primary and Secondary libraries, PCs in every classroom, projectors in every subject area, a separate and secure teaching area for KS1 and Reception classes, swimming pool, playing fields and basketball court, purpose built stage with sound and lighting systems, purpose built Performing Arts area, Art room, Science laboratories, audio-visual room, reliable internet access and access to ASTRO educational channels. In addition, to make our environment as comfortable as possible, all classrooms are carpeted, and common areas, enhanced with plants, benches and tables, are fully protected from the rain.
ICT in the curricullum
The cross-curricular use of ICT, on both administrative and academic levels, underpins effective teaching and learning in the 21st century. In addition to all students pursuing ICT, which is a compulsory IGCSE subject in our programme, students may use ICT in other subjects in order to engage in online research, interactive exercises, graphic design, listening to or watching authentic news broadcasts or documentaries.
Our teachers have access to an extensive common folder containing all administrative documentation and subject specific files which can be immediately downloaded and used within the classroom.
R.E.A.L International School Cahaya Campus – International Curriculum
Medium Term Plans
Mathematics
ICT
Humanities
English
Coordinated_Science
Chemistry
Business_Studies
Biology
Art
Cambridge International Primary Programme for English, Mathematics and Science
CIPP_Maths
CIPP_English
CIPP_Science
R.E.A.L International School Cahaya Campus – National Curriculum
Core National Curriculum
Bahasa Malaysia
English Language
Mandarin (compulsory)
Mathematics
Science
Agama/Moral Studies
Arts
Music
Lego Education
Swimming
Enhanced National Curriculum
English Language (Singapore syllabus)
Mathematics (Singapore syllabus)
Science (Singapore syllabus)
English Literature
Location Map of R.E.A.L International School Cahaya Campus
Contact Details of R.E.A.L International School Cahaya Campus
R.E.A.L School @ Cahaya in Johor
Lot 2361, Jalan Persiaran Sri Plentong,
Bandar Baru Permas Jaya,
81750 Johor, Malaysia
Telephone : +607-386 4468
Fax : +607-386 4471
Email : ssa_enquiry@real.edu.my