Sri Travel & Tour – Travel, Tours and Transportation Service
Sri Travel & Tour a trading based company with wide experience in this line for the past 6 years with principal business activities in transportation service. With the professional and efficient service rendered, the company's scope and turnover has increased over a period of time. The company's policy is to provide the best service and good quality products at competitive prices. With the support from our experienced group of companies and dedicated workforce, the company is confident for the total commitment to provide the best.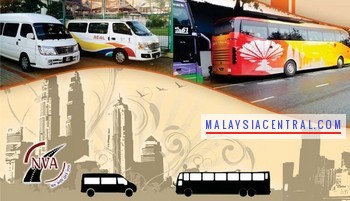 Business registration number
001736181-X
Products offered
–
Services offered
Tourist Bus/Van, School Bus/Van, Company Bus/Van
Operation/Opening days and hours
24 Hours
Business address
Sri Travel & Tour, No.25, Jalan 25, Desa Jaya, 52100 Kepong, Kuala Lumpur, Malaysia.
Business phone number
012-2545218 / 016-6587397 / 016-6565976
Business fax number
–
Business/company GPS location address
3.219835,101.629232
Business email address
nva_sri@yahoo.com / gauri_2625@yahoo.com.sg
Business website
–