Kolej Tuanku Ja'afar (KTJ) in Mantin, Negeri Sembilan, Malaysia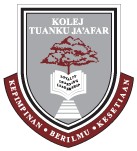 Kolej Tuanku Ja'afar (KTJ) was founded in 1991 by YAM Tunku Naquiyuddin, Tunku Laxamana Negeri Sembilan, YAM Tunku Tan Sri Imran and YAM Tunku Dara Tunku Tan Sri Naquiah. It was their inspiration to create a school in Malaysia which encapsulated the abiding strengths of a British-style boarding school. Many leading companies in Malaysia supported the venture and a not-for-profit company was created to administer the School. All the funds generated are ploughed back into enhancing the facilities available for the students.
Kolej Tuanku Ja'afar has established itself over 20 years as the leading British-style, co-educational boarding school in Malaysia. With over 600 students from 11 to 19, Kolej Tuanku Ja'afar offers a top-quality education with extensive facilities. Students at Kolej Tuanku Ja'afar achieve high quality exam grades, while being able to undertake a wide range of sporting and extra-curricular activities. They are also renowned for their independence and confidence, qualities that stand them in good stead as they progress to higher education anywhere in the world.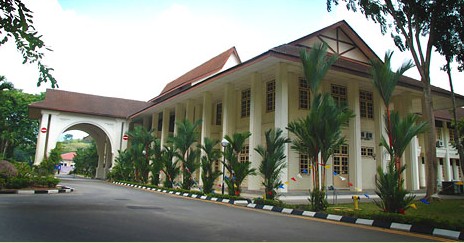 Kolej Tuanku Ja'afar aspires to provide a high-quality secondary education for both Malaysian and international students studying in the local and international streams. Kolej Tuanku Ja'afar offers equal opportunities for all to benefit from high quality teaching, resources and learning experiences in a caring, secure and stimulating British-style co-educational boarding school.
Kolej Tuanku Ja'afar's holistic education is intended to encourage the development of independent and well-balanced individuals, helping them to become responsible citizens who are aware of global issues. Kolej Tuanku Ja'afar encourage students to be self-disciplined and to maximise their potential inside the classroom and in a wide range of artistic, sporting and cultural activities.
Kolej Tuanku Ja'afar seeks to foster a close-knit community which will reflect the highest moral standards while recognising the diversity of students drawn from a number of different faiths and races. Equal treatment for all encourages students to express themselves and to maximise their potential while they are at school and into the future.
Kolej Tuanku Ja'afar Curriculum and Activities
Besides the Malaysian curriculum, Kolej Tuanku Ja'afar (KTJ) offers O Levels/IGCSEs, followed by a strong A Level programme in the Sixth Form. Two-thirds of the 90 students in the Upper Sixth go to UK universities, with a significant number going to Imperial, LSE and UCL in London.
With the vast majority of the students boarding, the scope for sport and extra-curricular activities is extensive. Team sports including rugby, cricket, football, basketball, hockey and netball are offered alongside many individual sports. Music, drama and a range of societies are also enthusiastically supported by the students who take full advantage of KTJ's 80-acre site. Two more playing fields were opened last year with top-quality playing surfaces.
Location Map of Kolej Tuanku Ja'afar
Kolej Tuanku Ja'afar Contact Details
Kolej Tuanku Ja'afar
71700 Mantin,
Negeri Sembilan,
Malaysia.
Tel: +6(06)758 2561
Fax: +6(06)758 1139 / 758 2953
Email: registrar@ktj.edu.my