Wadi Sofia International School (WaSIS) in Kota Bharu, Kelantan, Malaysia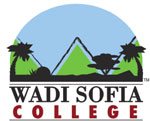 Wadi Sofia International School (WaSIS) is a private co-educational institution, which provides primary, secondary and pre-university courses. It is one of the schools under the umbrella of Wadi Sofia College Pte. Ltd. The college is incorporated as a private limited company under the Company Act of Malaysia. The schools are registered with the Ministry of Education of Malaysia. WaSIS is also a recognized and registered Cambridge International Centre.
Wadi Sofia International School offers programmes based on the British curriculum leading to IGCSE or O-Level and A-Level examinations (Cambridge International Examinations). During the entire duration of schooling before IGCSE or O-Level examinations, students will undergo regular school-based assessments strictly conducted in line with the British curriculum.
A-Level is a pre-university course of 18 months duration. Its certificate is internationally recognized as an entry qualification into undergraduate degree programmes in universities and colleges worldwide, particularly in the United Kingdom, Australia, New Zealand, Canada, Malaysia, Singapore as well as the US. To enrol for A-Level programme, a student has to have a good O-Level qualification or equivalent, and a good command of English Language.
Wadi Sofia College was founded by Datuk Hassan bin Harun, a well-known Malaysian politician, entrepreneur and private educationist who is an advocate of lifelong learning. Since he started his career in 1960s, he has been involved in the founding and running of several private institutions of various levels in Malaysia. Other than the Wadi Sofia projects, his recent achievements are the establishment of Institut Teknologi Tun Abdul Razak (ITTAR), a junior college, and Universiti Tun Abdul Razak (UNITAR), the region's first on-line English-medium private university with a combined student population of 9,000. Both institutions are accredited by the Ministry of Education, Malaysia. Currently he is the Founder–Principal of Wadi Sofia College.
Wadi Sofia College is located on the outskirt of Kota Bharu, the capital city of the state of Kelantan in the Federation of Malaysia. Wadi Sofia College was established in 2002 on the 21-acre family estate of Datuk Hassan, which was founded in 1976. It is named after his beloved mother, Sofia. Originally it was a small rubber plantation surrounded by orchards and padi fields with a few villagers. Now, it has been transformed into a garden of fruit trees and exotic plants, and remained surrounded by padi fields and a forest of orchards, and mostly middle-class residences. It is ever green, fresh and very clean, free from any pollution, which is a rarity these days.
Levels Of Education at Wadi Sofia International School
Secondary level leads to IGCSE
Pre-University level leads to A-LEVEL
Location Map of Wadi Sofia International School
Wadi Sofia International School Contact Details
Wadi Sofia International School
Binjai, Kubang Kerian,
16150 Kota Bharu,
Kelantan, Malaysia.
Tel: +6(09)764 1724
Fax: +6(09)764 1187
Email: school@wadisofia.edu.my