Diploma in Medical Lab Technology, MAHSA University College, Kuala Lumpur, Malaysia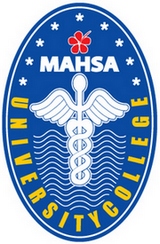 The discipline of pathology is the study of the nature of diseases and of the structural and functional changes from the normal that are produced by them; these changes often characterize a particular disease and thus allow diagnosis of the disease. The discipline has grown enormously especially in recently. It has been estimated that up to 75% of all diagnosis is now made with the help of the pathology laboratory.
Indeed the discipline of pathology is now sometimes also called laboratory medicine in some countries. Among the many professionals who work in there are pathologists, clinical biochemists, medical microbiologists, haematologists, laboratory managers and medical laboratory technologists.
The medical laboratory technologists are the people who actually perform the tests in medical laboratories or assist in the testing. They also perform a variety of other functions.
MAHSA University College Location Map
MAHSA University College Contact Details
Address:
MAHSA University College,
Level 6, Block A, Pusat Bandar Damansara,
Damansara Heights,
50490 Kuala Lumpur,
Malaysia.
Phone: +6(03)2092 9999
Fax: +6(03)2093 1599
Email: marketing@mahsa.edu.my
Website: http://www.mahsa.edu.my