Lodge International School in Kuching, Sarawak, Malaysia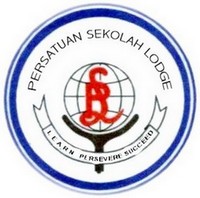 Lodge International School is part of Lodge Group of Schools. Lodge International School runs classes for students from Year 2 (6 years old) through to the Upper Sixth Form (A2 Level) for students who are reaching 18 years. The school teaches the British National Curriculum and the teaching is supported through textbooks and other materials which originate in the United Kingdom. There are students from about 20 different countries attending Lodge International School.
Founded in 1953, Lodge Kindergarten is now the leading child care and pre-school educational center in the Nation. Known previously as Lodge Preparatory School and Kindergarten, Lodge was originally established to cater for the children of expatriates posted to serve in Sarawak when it was a British Colony.
Over the years, because of its reputation and the strong foundation in the English Language, Lodge Kindergarten became very popular among the local parents. Today it caters for both expatriate and local children aged between 3 and 17 years. Lodge Group of Schools now operate under four different entities namely:
Lodge Kindergarten (Tadika Lodge)
Lodge International School (Sekolah Antarabangsa Lodge)
Lodge Primary School (Sekolah Rendah Lodge)
Lodge Secondary School (Sekolah Menengah Lodge)
Lodge has gained a reputation in Sarawak and Malaysia for its excellent teaching of English and more recently, for its achievement in the National Public Examinations.
LODGE, a whole day school, established in 1953, offers quality education with a difference :
Four separate entities from Kindergarten to Form Five in the Malaysian and British Curriculum
Conducive surroundings and environment for learning processes
Highly qualified teachers and dedicated staff
Personalized attention given to every child
Pastoral care and counselling services
Bi-lingual enrichment programmes
Well equipped libraries, computer and science laboratories
Compulsory Extra Curricular Activities
Affordable fees, currently one of the cheapest among the Private Schools
Lodge Group of Schools is fully owned and operated by the Lodge School Association, a non-profitable organisation where members are elected from the parents by the parents during the Annual General Meeting each year.
Location Map of Lodge International School
Lodge International School Contact Details
Lodge International School
Lorong Keranji 4E, Jalan Keranji 4,
Tabuan Desa,
93350 Kuching,
Sarawak, Malaysia.
Tel: +6(082)363 554
Fax: +6(082)362 517
Email: secretary@lodgeschool.edu.my / lodgesch@gmail.com
Source: http://www.lodgeschool.edu.my