MAZ International School in Petaling Jaya, Selangor, Malaysia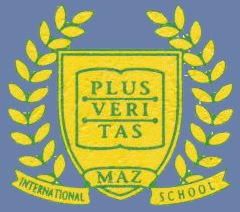 MAZ International School was established in 1991 as a private independent co-educational school approved and recognised by the Ministry of Education, Malaysia. The school Principal Mr.I.S.Sekhon started the school with only 12 students. MAZ International School student enrollment has grown to more than 300 students coming from 34 different countries.
MAZ International School provides a high standard of English medium of instruction in true British tradition. The school admits children from reception years till 'O'- levels and 'A'- levels.
With years of experience and dedication in providing high standards of education, MAZ International School has stepped into the venture of its second school, a fully equipped residential school at Shah Alam, Selangor.
MAZ International School Curriculum
The British curriculum guides students through the important stages of development from ages 4 – 17. The curriculum assesses progress and attainment in the core subject areas of English, Mathematics and Science through tests and examinations at the end of each academic term. These examinations indicate the level at which each student is working.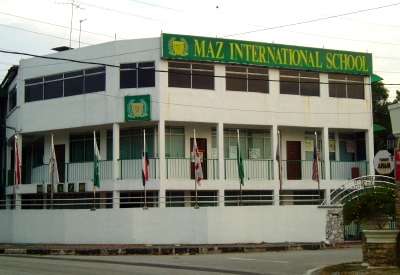 At the end of Secondary 3, the students must choose which subjects they intend to take forward into Secondary 4 and 5 (GCE). Secondary 1, 2 and 3 are seen as important preparatory stages for the LONDON EXAMINATIONS GCE ORDINARY LEVEL that builds vital foundation.
Examinations aim to give every student as many opportunities to develop excellent work habits, which comprises of a combination of projects, tests and terminal examination.
MAZ International School Activities
At MAZ International School, the school provides students an all rounded education. Students are encouraged to take part in extra curricular activities. During these activities, students will be taught game rules, discipline, techniques in playing the game and many others. Some of the activities the school provide are table tennis, swimming, football, cricket, basketball, taekwando, tennis etc. Competent and trained teachers together with support staff run all these activities.
MAZ International School Admission
Applications for admission into MAZ INTERNATIONAL SCHOOL are accepted at anytime during the school year (except for those in their final year of the 'O' levels who intend to come in, in the middle or end of the first term. These students will be admitted under exceptional circumstances, at the discretion of the school principal)
School Hours
Primary & Secondary School Hours:
Monday to Friday: 8.30am – 1.40pm
After school activities are held from 2.00pm – 3.30pm
Location Map of MAZ International School
MAZ International School Contact Details
MAZ International School
No.1 MAZ House,
Jalan 20/19, Paramount Gardens,
46300 Petaling Jaya,
Selangor, Malaysia.
Tel: +6(03)7874 2930, 7874 8515
Fax: +6(03)7874 0727
Email: maz_international@yahoo.com
Source: http://www.mazinternational.edu.my