Sunway International School (SIS) in Bandar Sunway, Petaling Jaya, Selangor, Malaysia
The Sunway International School (SIS) is the FIRST international school in Malaysia to offer the Canadian Ontario Ministry of Education high school curriculum, leading to the Ontario Secondary School Diploma (OSSD) – a globally recognised qualification for admission into top tiered universities worldwide.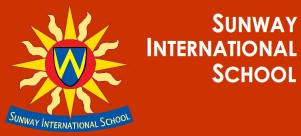 A private co-educational international school, the Sunway International School is built on the proven success and track record of Sunway University College (Sunway). The Canadian International Matriculation Programme (CIMP) at Sunway is one of the largest Canadian pre-university programmes offered outside of Canada.
The rewards of studying at an international school are many. In a globalized society, what better learning atmosphere than a classroom with students of various cultural backgrounds and perspectives; to engage in first-class curriculum, chosen among the most highly recognized in the world, delivered by experienced and internationally certified teachers; to leave with qualifications that open a wide expanse of educational and career opportunities. These are the expectations of parents, students, and communities who invest their time, energy, and resources in an international school education. Sunway International School, which opened its doors in January 2008, established by the Sunway Education Group, goes well beyond these expectations.
Sunway International School currently offers all grades (Grades 7 to 11) of the Canadian high school curriculum from the Ontario Ministry of Education, Canada. Upon completion of Grade 11, students can continue with the Ontario Grade 12 and graduate with the Ontario Secondary School Diploma (OSSD), a highly recognized qualification welcomed by top tiered universities all over the world or pursue other pre-university programmes like the GCE A-Level, the Australian Matriculation, to name a few. Sunway International School operates in a private co-educational setting complete with hostel accommodation, located in Bandar Sunway.
The Sunway International School programme, in line with the Canadian curriculum, does not require students to write a national standardized exam, focusing instead on a cumulative system, with 70% of student assessment and evaluation based on course work. The final 30% is allotted to end-of-term evaluation, in the form of either an ISU (Independent Study Unit) completed throughout the term, or in the form of an exam, specific to each course. This programme allows for the learning development of each student to be an ongoing process, with formative assessment that is current and consistent, providing students, parents, and teachers with a clear understanding of how to meet a particular student's learning needs. Sunway International School is devoted to facilitating the development of responsible, confident, resourceful and creative individuals, whose skills in critical thinking will put them at the forefront of international students moving on to college, university, and their careers beyond.
The programme embraces technology, utilizing the "Smartboard" system; an interactive, student-centered extension of the wireless internet environment, where each student has their own laptop to develop their skills of independent study and research. The students' "hands-on" experiences with technology at Sunway International School will help prepare them for both academic environments, in university and college, and for the workplace beyond, increasing their opportunities for challenging and rewarding careers.
Sunway International School's teachers, the majority educated and trained in Canada, as required by the Ontario Ministry of Education, create a highly interactive learning environment, where critical thinking, social responsibility and experiential reflection are major focuses of everyday school life. Sunway International School teachers design their lessons and classroom strategies with each individual student's learning needs in mind, preparing them with both academic study skills and real-world knowledge applications.
The school's values of respecting others, valuing oneself, honouring ideas and opinions and being responsible, caring and helpful, are engendered not only inside the classroom, but in the wider school community as well. Sunway International School offers a wide array of sports teams and clubs including boys' and girls' soccer, basketball, volleyball, swimming, trekking and tennis, as well as an individual sports club where students are involved in bowling, archery, golf and ice-skating. Extra-curricular activities in the arts include creative writing, visual arts, photography, French, music, dance and drama clubs. The skills and talents shared and developed in these clubs are showcased for the entire school community through events such as 'SIS Idol', 'Open Mic' and 'Performance Night'. Leadership skills are an important aspect of Sunway International School's educational culture, with the school-wide SAC (Student Activities Council) helping students find ways of enriching their own learning environment, for the benefit of all students, as well as the greater community, through school-wide events, trips, and charitable fundraising.
Completion of an Ontario Secondary School Diploma requires students to perform community service, volunteering for a non-profit institution of their choosing. This may include animal welfare societies, orphanages, hospitals, environmental protection, Red Cross, social relief or fundraising for charities, both local and/or international. The purpose of this experience is for students to realize their roles as global citizens, where they can begin to determine how they may contribute to society in a positive way.
At Sunway International School, students are nurtured to develop respect for self and others, and to be socially responsible and intellectually creative individuals.
The Ontario Curriculum
Providing the most flexible and comprehensive learning experience for students to develop according to their interests and capabilities, students at the Sunway International School will be exposed to the most effective pedagogies and technologies in education.
As required by the Ontario Ministry of Education, up to 80% of the teachers at the Sunway International School are Canadian trained, and all teachers have relevant teaching qualifications and experience particularly in the delivery of international education.
The international education experience at the Sunway International School is designed according to the curriculum requirements of the Ontario Ministry of Education, and is identical to the programme offered in Ontario, Canada.
Course Offerings
The Grades 9, 10 and 11 courses each take one year (2 semesters) to complete, and students take a total of 8 courses per year.
At the Sunway International School, the school offers courses to adequately prepare students to pursue any of the following career pathways:
Business
Engineering
Science / Medicine
Liberal Arts
Location Map of Sunway International School
Sunway International School Contact Details
Sunway International School
No. 3, Jalan Universiti,
Bandar Sunway,
46150 Petaling Jaya,
Selangor Darul Ehsan,
Malaysia.
Tel: +6(03)7491 8070
Fax: +6(03)7491 8171
Source: http://sis.sunway.edu.my/